music · culture · management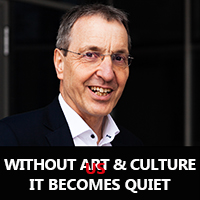 Welcome to the internet presence of mucuma.
Our diverse, multicultural offer is designed to arouse your curiosity and give you access to new cultural experiences. No matter whether you are visiting an event, booking an artist or requesting our assistance with the organisation. We are at your disposal as a concert agency. Have a look around. Your
Feedback
is welcome.
You are also welcome to order our
Newsletter
with information on current events
.
African Vocals 2021 · LiveStream concert
A capella from Namibia · dedicated to all mothers of this world
Enjoy a live concert of the "African Vocals" on mother's day, May 9, 2021 at 6:00 pm from Namibia!
Your donation is for a professional ensemble that depends on your support. Join the concert via Lifestream and transfer your contribution to African Vocals to support the group's goals so they can perform live in Germany again next year.

You will receive the link to the concert on this page.
(If you click on the following link, you will be redirected to the Youtube page.
It is possible that the operator saves your accesses and can analyse your behaviour).

What is the project about?
The African Vocals have not had any performances for a year due to the Covid-19 pandemic. They used this time to rehearse a new program, which will now be released on a CD. The songs on the CD are by Namibian composer Marcellinus Swartbooi and reflect contemporary choral music based on traditional Namibian roots
What are the goals and who is the target group?
The band consists of 15 singers between the ages of 22 and 30. The singers discovered their passion and talent for music in school, church and youth choirs, and in 2012 the "African Vocals" were founded as a male a cappella band.
The group sees itself as ambassadors for authentic Namibian culture, music and traditions, and wants to convey a positive and hopeful image of Africa with their music full of African joie de vivre and spirituality. They sing about their love for Namibia, the beauty of nature, love and everyday life. Whether rhythmic-dynamic, soft-emotional or spiritual - each song expresses deep emotions. Wonderful voices, a little percussion and the appropriate choreography, plus the interaction of the artists with the audience, make a concert of the African Vocals unforgettable.
What happens to the money if the funding is successful?
The money raised will be used for the production of a CD with the new program of the African Vocals. Part of the proceeds from the sale will be used to support a kindergarten and music school project in Swakopmund.
Who is behind the project?
The African Vocals are the main actors who will also inspire the audience via a lifestream. Regine Hink is the German manager of African Vocals and helps with the organization on site. The film team in Namibia ensures the quality of the recordings on site.
With his agency music · culture · management Raimund Hegewald supports the project, because the live concerts planned in Germany can not take place this year.
Events
Since 2014, we have been organising concerts and other events in the manor house of the Pulheim Rittergut Orr. A unique ambience offers the artists the appropriate forum for their performances. In the Friedrich Zwirner Hall with its excellent acoustics, you can experience music from a wide variety of musical cultures. The salon invites you to wonderful literary afternoons by the fireside. You are cordially invited to take part.
Die nächsten Veranstaltungen
Artists
We provide you with musicians, actors and writers. Are you looking for a special attraction for your event, wedding or private celebration?
Feel free to contact us. We advise you and arrange suitable artists who will make your event a highlight.
You can find a selection here:
Mesdames Musicales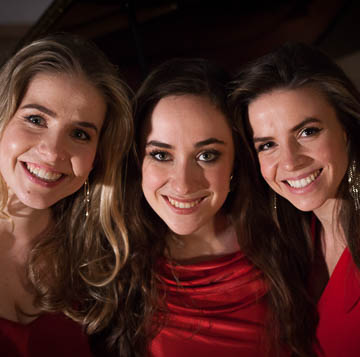 Die durch zahlreiche Preise ausgezeichneten Künstlerinnen Jana Marie Gropp (Gesang), Sarah Bergé (Geige) und Pauline Gropp (Klavier, Gesang) feierten solistisch bereits große Erfolge - unter anderem in der Tonhalle Düsseldorf, der Philharmonie Köln und mit dem WDR-Funkhausorchester.
Seit 2018 begeistern sie nun als Trio ihre Zuschauerinnen und Zuschauer mit eigenen Programmen.
Madeleine Milojcic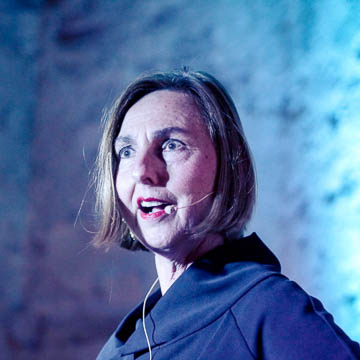 Die Vorleserin aus Leidenschaft unterhält ihr Publikum seit vielen Jahren mit tiefsinnigem Humor. Sie gestaltet ihre literarischen Programme gemeinsam mit Musikern. So entsteht für den Zuhörer ein künstlerischer Freiraum, über das Gehörte nachzudenken.